Activities for the Whole Family
Each of our luxury vacation homes greets you with our book of
recommended activities, information to enhance your stay.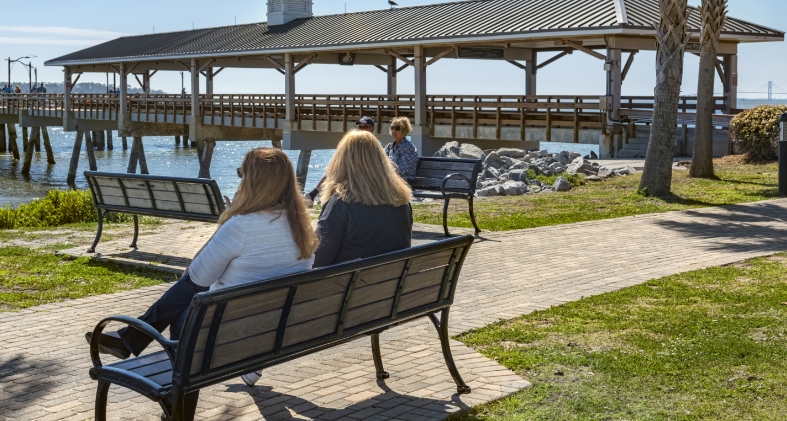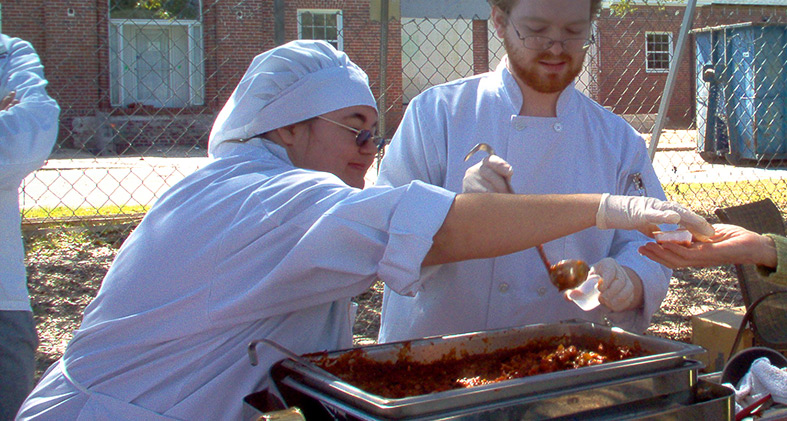 Below are a few snippets of some of our favorite activities and services on St. Simons and Jekyll Islands.
Imagine going on vacation and having to plan nothing. Our staff is happy to help you bundle a custom vacation package just for you and your guests. Whether you're interested in bike rentals, golf cart rentals, fishing charters, sunset cruises, kayak tours, golf, tennis, sightseeing tours, or horseback riding, Georgia's Golden Isles are perfect for creating vacation memories.
---
Area Events
Check out the latest happenings and events in the area while you are vacationing to Jekyll Island or St. Simons Island. View the full calendar of Golden Isles Events & Festivals.
Popular Annual Events
Golf
The roots of the game of golf run deep in this area. With more than a dozen courses, options are plentiful and diverse. Challenge yourself with a seaside links course or play among towering coastal pines. Review local course information and secure your tee time here.
Bicycle & Golf Cart Rentals
Biking is one of the top family activities on St. Simons Island and Jekyll Island. St. Simons Island has nearly 30 miles of paved trails while Jekyll Island has roughly 25 miles of paved and fine gravel trails. The trails provide wide, safe pathways for your crew to cruise throughout the island to the beach, shopping, parks, or any number of destinations. While many of our homes come with bicycles, you may find the need for additional bikes and accessories, such as trailers for the little ones.
Golf carts are also a popular mode of transportation on our coastal islands. Residents and visitors alike enjoy the ease of traveling and parking with the efficient and compact golf carts. There's something to be said for gliding along the oak-lined roads with the wind in your hair.
On St. Simons Island, we recommend contacting Island Carts at (912) 602-2711, which offers golf cart and bike rentals at hourly, daily, weekly and monthly rates. They deliver and pick up too! Or try out an electric bike or take a bike tour with Pedego Electric Bikes; call them at (912) 357-3950. On Jekyll Island, choose from three bike rental locations and check out Red Bug Motors, which offers electric neighborhood vehicles of varying sizes.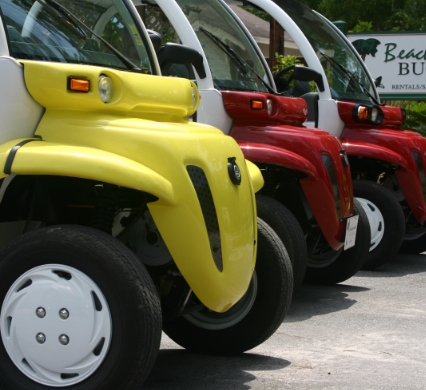 Dining
From fine dining to neighborhood eats to down home favorites to coastal delicacies, the Golden Isles are well-known to foodies. Here are just a few of our favorite eateries on St. Simons Island and Jekyll Islands.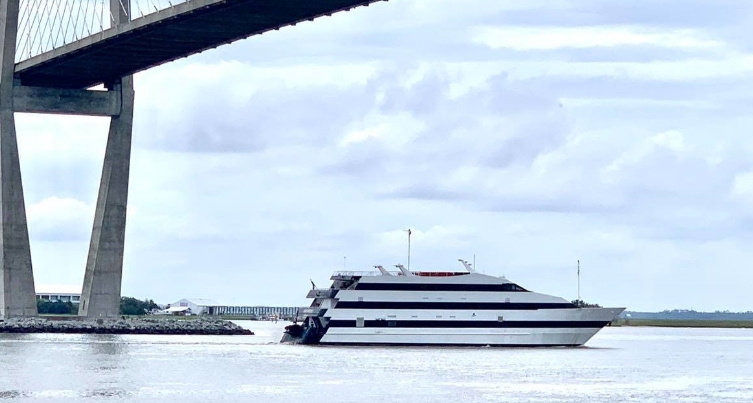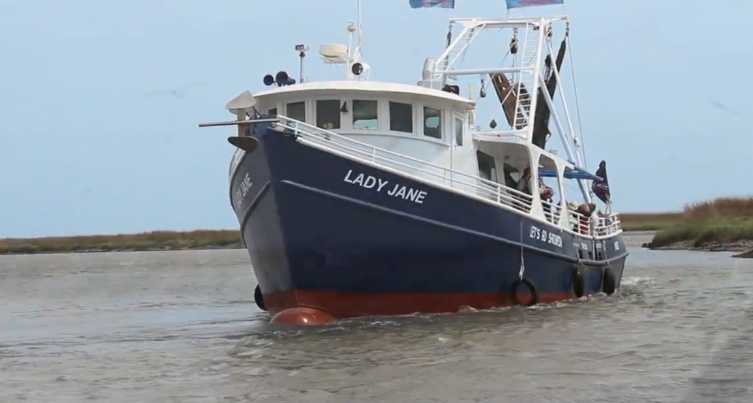 Casino Cruise
The Emerald Princess offers roulette, blackjack, poker, craps, 130 slot machines and dinner for guests 18 and older! She sets sail from Brunswick, under the south side of the Sidney Lanier Bridge near the entrance to the Jekyll Island causeway. Visit the website here or call (888) 842-0115 for more information.
Outdoor Adventures
SouthEast Adventure Outfitters
With locations on St. Simons Island and in Brunswick, SouthEast Adventure Outfitters has been serving the area since 1994, and continues to play an integral in promoting and enhancing exploration throughout the Golden Isles of Georgia. SouthEast Adventure's Brunswick Boathouse carries dozens of the latest kayaks and has a private dock for test paddles, while its St. Simons Island location, conveniently located in the Pier Village, carries outdoor clothing, gear, and accessories perfect for your next adventure.
They offer kayak tours daily, nature boat cruises, kayak and powerboat fishing, and stand-up paddleboarding. If it floats and it's fun, the team at SouthEast Adventure wants to share it with you. To book your trip, call (912) 638-6732. Guests of Georgia Beach Rentals receive 10% off.
Coastal Tide Excursions
On a two-hour cruise around the St. Simons Island Sound aboard the Lady Jane, you'll be amazed by the marine life of Georgia's coast. The Lady Jane's trawler net will likely bring up flounder, squid, pufferfish, alligator gar, sting rays and shrimp. All go back into the water except the shrimp, which are boiled on the spot and served to you. Public cruises can be booked online here, while private cruises are available any day and time that is not already booked. Call (912) 265-5771 or (912) 602-1677 for private charter availability.
Jekyll Island Boat Tours
Jekyll Island Boat Tours specializes in fully narrated dolphin tours, private group tours, group shrimping eco tours and sightseeing tours, aboard U.S. Coast Guard safety-certified boats from 6 to 49 passengers. Departing from the Historic Jekyll Wharf, Jekyll Island Boat Tours are engaging and exciting experiences for groups of all types. Call (912) 635-3152 or click here to book your trip today.
Horseback Riding
There are few things more thrilling than the first time you get on a horse. Whether it's your first time, it's been a while, or you're a pro, horseback riding – on a beach or a secluded trail – is a great outdoor activity in the Golden Isles. Visit this link to explore your options.

Family Fun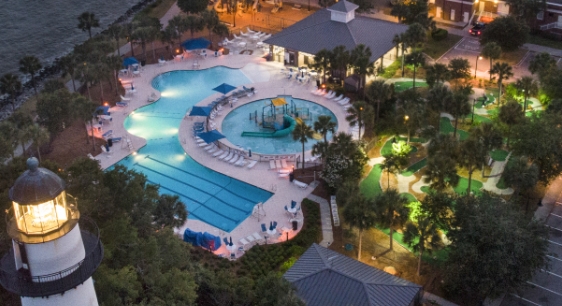 Neptune Park at The Lighthouse
Neptune Park is near the Pier Village and historic St. Simons Island Lighthouse. The facility has a fantastic pool and kids' splash area, playgrounds and a miniature golf course. Adjacent to the Fun Zone is the Casino, which houses the St. Simons Island Public Library, a community theater, and is available to rent for events. For information call (912) 279-2836 or click here.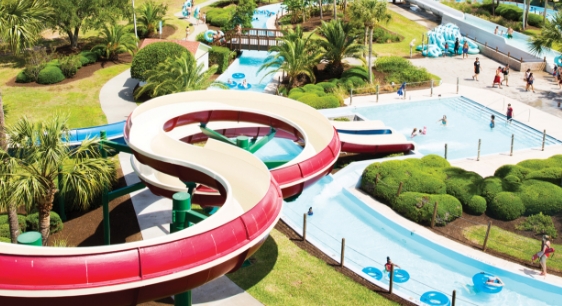 Summer Waves Water Park
Located on Jekyll Island, Summer Waves Water Park has been a top area attraction for decades. Ride the wave pool, cruise the slides, splash in the kid zone, or relax in the lazy river. For more information call (912) 635-2074 or click here.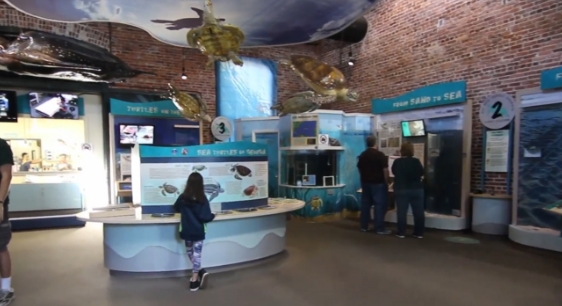 Georgia Sea Turtle Center
As Georgia's only sea turtle education and rehabilitation facility, the Center on Jekyll Island offers the public a chance to learn about sea turtles and see rehabilitation in action with a host of interactive exhibits and experiences. Year-round indoor and outdoor programs are also available for guests of all ages. Visit the Center's website for hours, admission, and to find out when the next sea turtle release is scheduled.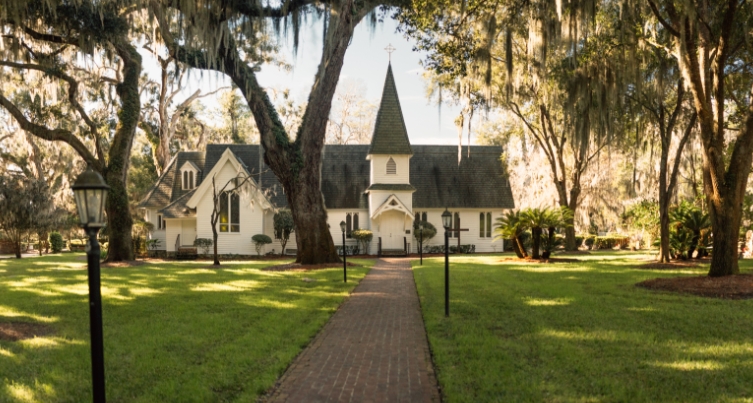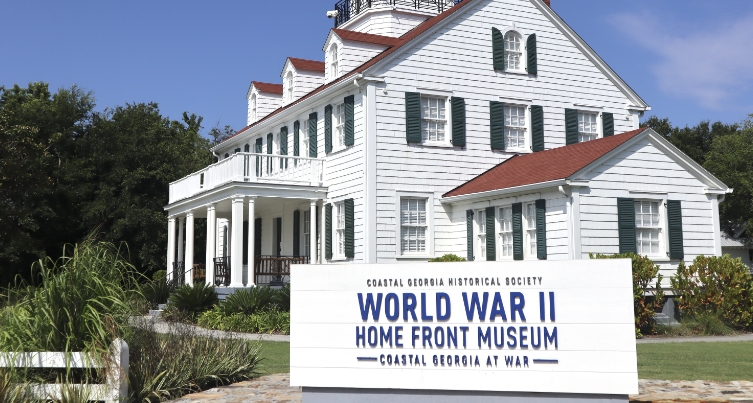 Local Landmarks
Christ Church
On the northern end of St. Simons Island, the first church was built in 1820, partially destroyed by Union troops during the Civil War and then rebuilt in 1884. For information call (912) 638-8683 or visit ccfssi.org.
Fort Frederica
Tour the archaeological remnants of a British military outpost built in 1736 on St. Simons Island by Georgia founder Gen. James Oglethorpe. The museum store carries colonial toys and children's books. For more information, call (912) 638-3639 or visit the park's website.
St. Simons Island Lighthouse
Near the village and pier, there is a museum at the base of the lighthouse, and you can climb its 129 steps. For information call (912) 638-4666 or visit the website here.
World War II Home Front Museum
Discover Coastal Georgia's extraordinary contributions to winning World War II. Step back to April 8, 1942 when the crew from this station rescued survivors of two American ships torpedoed by a German U-boat 13 miles off St. Simons Island. Visitors of all ages will be inspired by the stories of ordinary Americans doing their part to win the war. The Museum is housed in the Historic St. Simons Island Coast Guard Station, built in 1936. Call (912) 634-7098 or click here for more information.