Frequently Asked Questions
Thank you for visiting our FAQ page. We hope these items will help answer some of the questions
you have about securing a luxury vacation property with Georgia Beach Rentals.
FAQs
If you have additional question, please call our office at (912) 268-4543 or email us at info@georgiabeachrentals.com.
When can I check-in to my rental?
Check-in for our properties is 4 p.m. on your arrival date. This afternoon check-in time allows for our housekeeping teams to thoroughly clean, disinfect, and inspect the property before your rental period begins. In most cases, someone from our team will meet you there with the key.
We do not allow early check ins unless pre-approved in writing by management. Arriving early will cause difficulties in cleaning and may block parking spaces for staff. If you arrive at property before 4:00pm it will be a loss of damage deposit or an additional nightly charge.
Is there a Cleaning Fee?
Our standard cleaning fee is factored into the cost of renting the property. However, some renters choose to arrange a daily maid service for an additional fee. Renters may also be charged an additional cleaning fee if a property is left inordinately untidy. Review our check-out requirements here.
Who do I contact in case of emergency?
If an emergency situation arises at your rental property during your stay, call 911 and then contact Georgia Beach Rentals immediately, (912) 996-3516.
If you experience a non-emergency issue during your stay, please call our office, (912) 268-4543.
What is GBR's Cancellation Policy?
While cancellations are rare, Georgia Beach Rentals knows that the need for a vacation cancellation may arise from time to time. GBR uses the rental arrival date to determine the fees returned to renters in the event of cancellation. The fee schedule is based on GBR's ability to rent the property for the same dates once cancelled. For any cancellation, there is a $125.00 administrative fee.
Outside of 60 days from Arrival Date: 100% Refund, less administrative fee
60-30 days from Arrival Date: 50% Refund, less administrative fee
30-0 days from Arrival Date: 0% Refund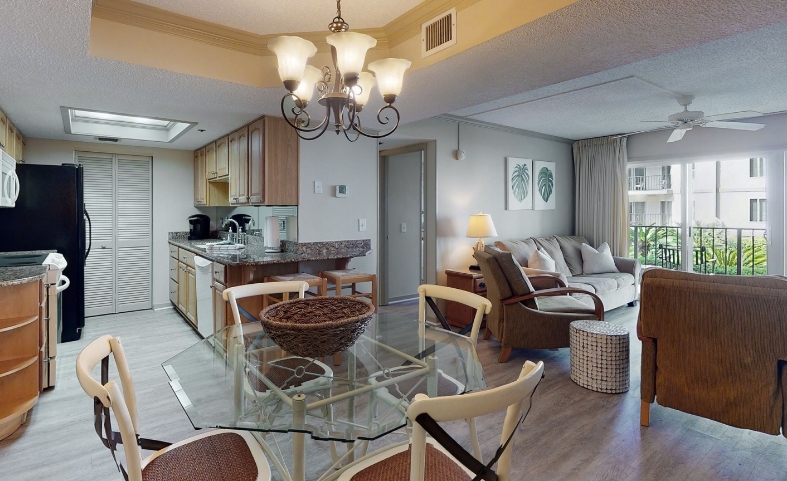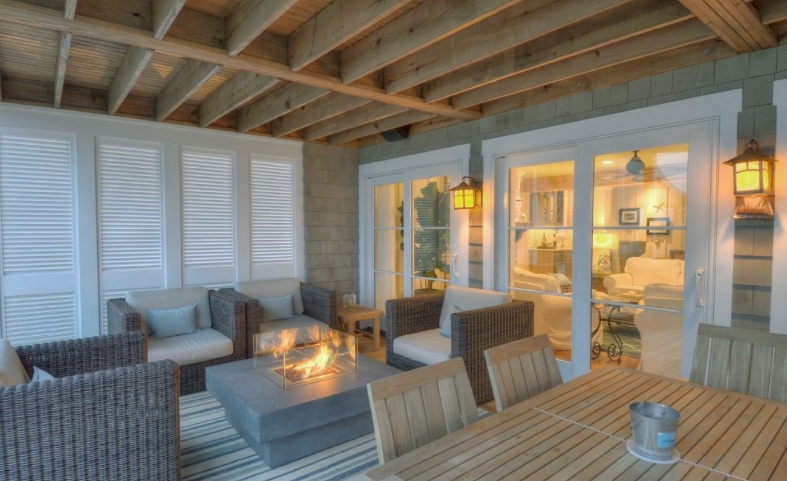 What's your Pet Policy?
Georgia Beach Rentals manages several Pet-Friendly properties and welcomes pets to those properties. Pet-friendly homes require an additional pet damage deposit which varies based on the property. If a home is not among GBR's Pet-Friendly options, then pets are not allowed on the premises under any circumstance.
Is there baby or toddler equipment available?
Some of our properties do have equipment on site and will be included in the property listing. However, if you need additional items, please contact our friends at Baby's Away - Golden Isles. This local company specializes in providing rental equipment and items for babies, toddlers, and young children for vacationers in our area.
Are GBR rental properties ADA Accessible?
Our advanced amenity search tool allows prospective renters to search for houses with special ADA considerations. Additionally, other mobility issues can be addressed by searching our No Step properties or rentals with elevators.
Is there Internet access?
Every home under the management of Georgia Beach Rentals has Wi-Fi access. Some properties may also have network cables to connect directly to the Internet. While you're on the go, several locations on St. Simons and Jekyll also offer complementary Wi-Fi. If the internet is out at your rental property, please contact our office during normal business hours at (912) 268-4543.
How far is my rental from the beach?
Great question! To determine the distance of your rental to the beach, please refer to the map on the property listing. While some oceanfront or oceanview properties may have direct access to the beach, many of our properties rely on public beach access points that are maintained by Glynn County (St. Simons) or the Jekyll Island Authority. Some beach access points are walking access only while others have extensive parking areas, public restrooms, and ADA accommodations.
Where should I golf in the Golden Isles?
When it comes to golf, the game runs deep in our local blood. A mixture of public and semi-private courses are available to play. With more than a dozen courses, options are plentiful and diverse. Challenge yourself with a seaside links course or play among towering coastal pines. Review local course information and secure your tee time here.